About Us
Take pride in your home
There is a special feeling that comes along with home ownership. The doorways, windows, furniture and—of course—the cabinets: they all have a role to play in creating that sense of what it means to be "home".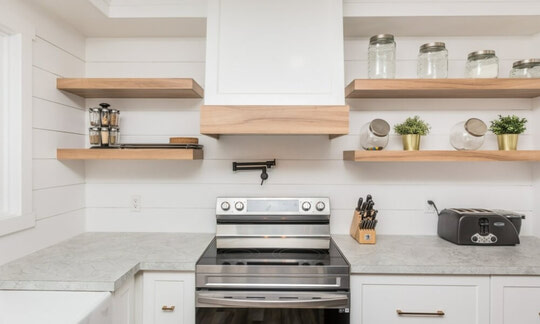 There's a special feeling that comes with being a homeowner---together, we'll create a space that is emblematic of you and your family.
Turn your working space into a brand asset by working with our designers to capture the essence of what makes your business special.
Creating one-of-a-kind custom wood carvings that can turn any idea, big or small, into a reality.
A family household
As a family household ourselves, we proudly provide homeowners with cabinetry that is emblematic of their beliefs and sensibilities. Designed alongside our customers, we build and install one-of-a-kind custom cabinetry that redefines living spaces to become truly authentic of the homeowners. Step inside and experience that familiar sense of pride that can only be found when you turn a house into your home.
Build your legacy
Your home is part of your legacy. From our family to yours, let us help you make it a reality. Expert craftsmanship is increasingly rare these days, yet it's our belief that affordability and exceptional quality can still be paired together. We value longevity, taking great steps to ensure that your cabinets are inheritance-worthy and constructed to last generations.
About the company

We hope to make your space feel like home

Prestige Inc. is a family owned and operated business based in Spruce Grove, just outside of Edmonton, Alberta, providing custom millwork and manufacturing services for clients in both the residential and commercial spaces.

Together, we bring decades of experience across countless projects to ensure that our clients receive best-in-class service from initial consultation to final approval.
Simple & clear communication

Together, we'll ensure that your every concern is taken into account while avoiding any interruptions to your daily schedule.

Beautiful designs & plans

We believe that heritage quality cabinetry should be affordable for all, creating the framework for your lifelong memories.

Expert installations

Our experience is what makes the difference between "cookie-cutter" cabinets and inheritance-worthy heirlooms.

Quality materials

Ensuring that we can meet budgets, we provide a wide-range of materials from woods to laminates and solid surfaces too!